October
15, 2011
Comments Off

on Time-Saving Marketing Presentations With Top Quality Booklet Printing & Binding Services
Booklets are dominant marketing tools that can be used by established businesses as well as startups. This is a proven marketing technique that has been used for many years. It can be used to establish brand names and make products and services well-known to a certain set of customers. This type of marketing material consists of valuable information and creative content ideal for an efficient, time-saving presentation that summarizes the business goal. In the internet age, other marketing techniques need to be competitive enough for your business campaigns to be successful; booklet printing for marketing purposes is no exception.
Once you have developed a booklet-marketing strategy that mainly involves the creatives you will need to find a printing company that can supply the materials you need for your campaign. Professional printing shops offer the benefit of high-quality printing and quick turnaround.
How to Get Executive Booklet Binding
Many binding and commercial printing companies offer high-quality services in design, layout, and production. Creative ideas are available for all types of clients by binding and printing specialists. They can even tailor the projects according to your business needs. Some commercial printing services firms also provide proofreading services to produce expert content that reflect your business image. If you want to ensure your printing documents are error-free, you should hire a professional printer.
The final look of your finished project can be affected by how you choose to bind it. Before making your final decision, make sure to thoroughly research the options.
Spiral-Bound Printing
Spiral binding is another popular binding option. It's versatile enough to be used for many print applications. Business professionals especially love its simple design, which allows it to easily "dress up," small print projects with just a few pages.
Also known by the term coil binding, spiral binding holds pages and covers together using a flexible plastic coil that looks like a long spring. The coil is inserted through the holes punched into each page and cover's spine. After the coil is inserted completely, both ends must be crimped to prevent it from coming undone.
The plastic coils are available in a wide range of colours, including black. They are also available in different sizes to suit the number of pages in the book. The wider the circle, the more pages are in the book.
Spiral Binding can be used with both pocket-sized and larger books. The plastic binding allows portrait or landscape paginating and can have the binding coil on the top of a book rather than the side. You can use the plastic binding for everything from instructions manuals, books, and directories to guide you through your trip, PowerPoint presentations, textbooks or calendars.
Soft-Bound Printing
The soft-bound printing service typically includes paper materials like plain text in black and white, full-colour glossy pictures, paperback notebooks/books or booklets etc. Softbound printing can be used for business purposes as well. This includes manuals, reports and newsletters, flyers, catalogues and pamphlets, business presentations, business manuals, manuals, reports and newsletters.
Hard-Bound Printing
Traditional hard-bound binding is another popular option for binding products. Our convenient hardcopy service can be used to produce professional-looking business items such as business cards and letterheads. Hard-bound printing may also look-alikes like spiral-bound notebooks, books or booklets printing. The process involves folding a standard-sized piece of paper in half, then layering it over the other. Many binding and printing shops offer the preparation of hard-bound products. These can be either bare or laminated. The craftsman will use the laminated edges of hard-bound materials as a guide in creating the output covers. This guarantees that the material remains perfectly bound even after prolonged use. There are many manufacturers who offer pre-made hardbound covers to customers who like to make their own.
How To Lay Out Pages For Booklet Printing
The booklet template is first created. To ensure the correct printing arrangement, it is best to include page numbers on the booklet pages. Before printing, make sure that all pages are properly organized.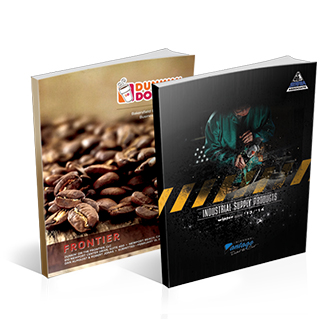 To arrange multiple pages for booklet printing, you will need to set a setting in the PDF file reader. This will allow you to change it to automatic printing. Choose the "Booklet" option in the page sizing & handling menu. Next, assign the sheet numbers to the booklet subset, and then choose landscape or portrait orientation. Finally, check the box for Auto-rotate pages within each sheet. Before proceeding, confirm that you have set the settings in the printing preview.
Quick and Inexpensive Printing and Binding Services
For small and medium-sized businesses printing and binding is worthwhile. It can also be used for personal purposes. Printing and binding services for professionals are available in all price brackets, so no matter how large or small your orders may be, they can still be affordable. It is important to choose the right service to meet your needs and to offer the best value for money.
Many people seek out affordable binding and printing services that offer high quality, high-quality printing and binding services that meet their needs. Experts use their innovative equipment and unique skills to create documents. This can be found at a professional printing studio, which offers a wide range of services, including spiral binding, traditional binding, full-colour coil binding, and matte finish glossy bindery. Foil stamping is also available.
Benefits of Booklet Printing For Business Marketing
Professional quality printing can produce the best booklets. Individuals and businesses can create effective marketing tools with minimal investment by printing spiral-bound, soft-bound, and hard-bound booklets. Booklet printing and binding for marketing campaigns have several advantages which are as follows:
These products are quite economical, especially when printing is involved.
Your marketing messages will be effective if you have the right printing materials, product sizes, or binding methods.
They are a great way to promote your company.
The booklet is a powerful marketing tool that can be used to promote your business. It is possible to find inexpensive booklet printing packages that do not compromise on quality. The key is to find the right printing or binding shop that will offer excellent service at an affordable price.