Category Archives: Printing Compnay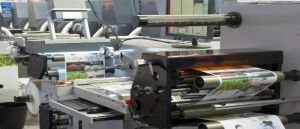 With so many companies to choose from, it can be a teeny tiny bit overwhelming to find the best one to handle all your print marketing needs. Here are a few guidelines to help you decide which one to go for:
Choose quality. Always check the results. Pick a company that can deliver print materials that demonstrate the level of quality you need. Any choice that offers substandard or mediocre results should be nixed.
Consider the price. iNSPIRED MAG says it's important to choose a printing company in Orange County that provides for all your needs well within your given budget. Marketing campaigns operate under a given budget. To go over that budget can send a snowball chain of events that could affect your project's ROI and bottom line. So always make every effort to find the company that offers excellent services within a price range you can afford.
Get referrals. These days, people go online to find all sorts of information, and that includes past business reviews of the company's service from previous clients. Check review sites the company might be registered with. That or you can simply ask the company to provide you with a list of referrals from past clients. Make sure you don't waste the information and opportunity, though. Call up those numbers and verify that the referrals are authentic. Take that chance to ask about the service of the company. Were they satisfied, happy or discontent in any way? This should help you decide if you've already found the right printing company to partner with or if you should keep looking.
Look at experience. Well-established companies, with long years in the industry, are in the best position to provide with whatever print materials you need to get your marketing efforts off the ground. So don't take risks with companies that are barely a year or two into the business. You wouldn't want to risk paying for an entire batch of orders only to get dismal results.
New and updated printing devices and technologies. It also pays to ask about the printing methods and technologies that the company uses. If the company is well versed in the newest technologies, that means they're able to provide you with faster, better service. After all, improvements in technologies are all aimed at making the printing process much more efficient.
So get your print materials right and improve your marketing campaigns all by choosing the right company to partner with.