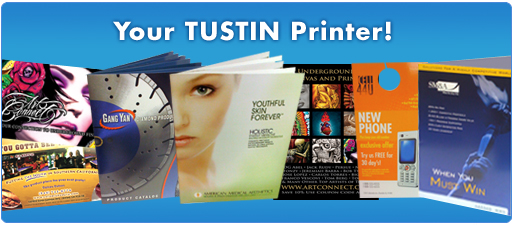 If you are looking for the best Tustin printing company, look no farther. Avanti Printing is an established and experienced Tustin printing company. Our goal is to provide the best quality printing service with the fastest turnaround time in Orange County to ensure customer satisfaction.
Avanti Printing offers printing services for all your advertising and office needs and custom graphic design services. If you need print materials for advertising or for corporate or trade events, we have excellent prices for Brochures, Postcards, Greeting Cards, Bookmarks, Newsletters, Flyers, Catalogs, Notepads, Booklets, Doorhangars, Stickers and much more. We can handle any job, whether you need a postcards design or an entire direct mail campaign.
The first step is to request a free quote form our Tustin printing company through our website. On the online quote request form, you will be asked for information about the details of your project for the most accurate quote possible. We respond quickly to all quote requests and will get back to you within 24 hours. If you need a quote sooner, please contact us by telephone.
When you receive your quote in your email, we will also include ordering instructions for placing your order quickly and saving money. We will print your products with state of the art printers and quality papers and inks for your complete satisfaction. The turnaround time for our printing company is the fastest in Tustin and surrounding areas. If you have any questions or need assistance, please contact us by telephone or email.